"Cult of Birds" - Exhibition of a series of works by the artist Alexandra Galenko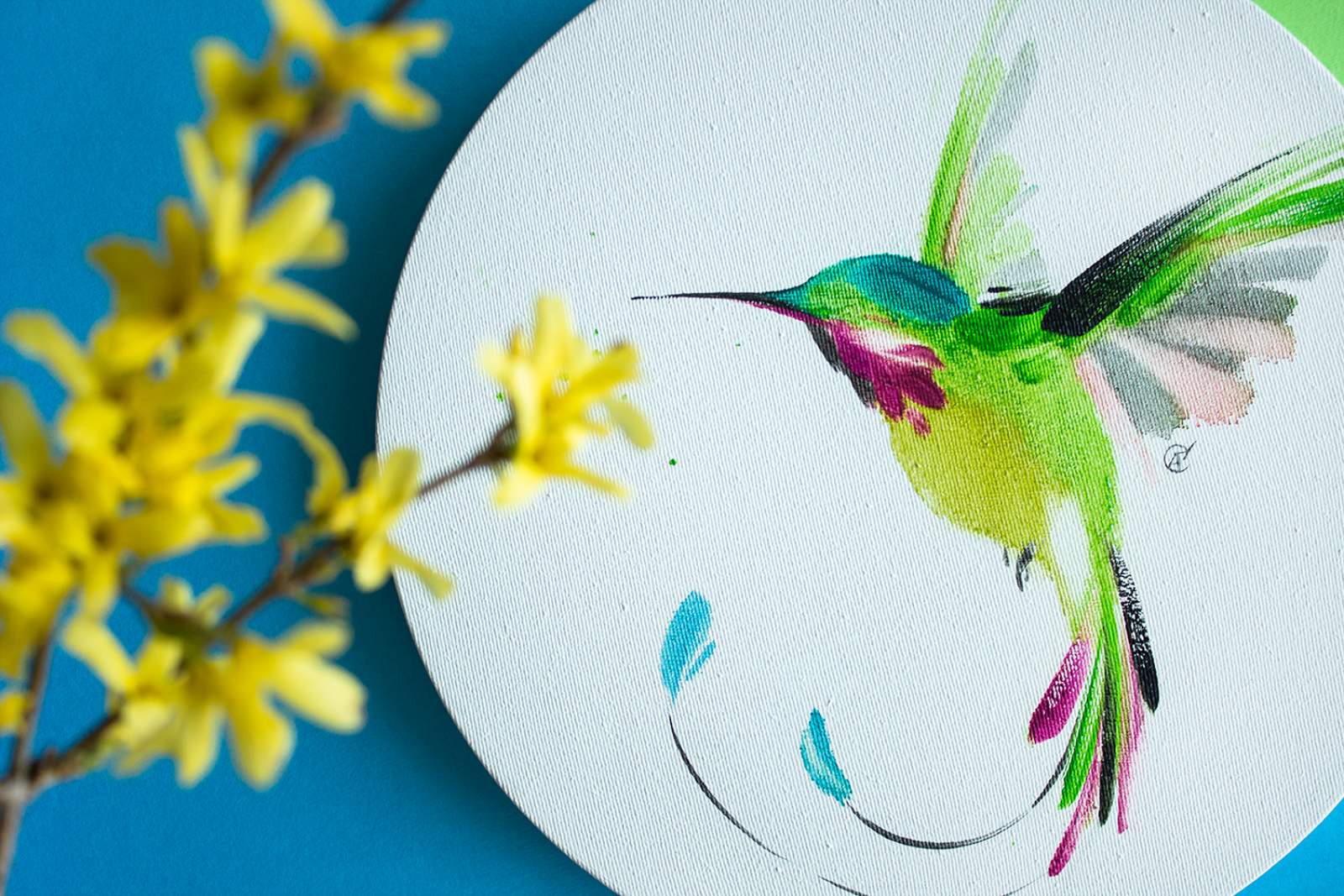 "Cult of Birds" - Exhibition of a series of works by the artist Alexandra Galenko.
Alexandra Galenko (@sasha_galenko) is an artist from Minsk. Has been painting for over 15 years. After graduating first from the Minsk Art Academy, and then from the Academy of Arts, and having received the specialty of a graphic designer, she nevertheless returned to applied art.
Experimenting with different materials, the artist developed an author's technique of imitating watercolor painting with oil on canvas.
Thus, in 2013, the first small works with black birds appeared in a workshop with almost black walls. The bird is a permanent image of freedom of thought and freedom of movement. A series of works in recent years has grown into an extensive collection, which includes a large number of monochrome works, but also paintings in color. It is these bright and juicy paintings with tropical birds that will be presented at the exhibition in the Young & Fashion showroom (@youngandfashion_by) in the Metropole shopping center. Three works from this series have already been written in 2018, while the rest will be presented for the first time. The artist sets herself the task of giving the viewer a powerful charge of color energy and immersing him in the fabulous world of the rainforest!
"In my work, I do not always adhere to any specific concept.
When creating new works, I primarily strive to ensure that they have aesthetic value and demonstrate a high level of craftsmanship. An important aspect for me is enjoying the process of creating these canvases. I am also interested in the depicted object itself - the bird, its perspective, and the creation of a beautiful texture, and the search for ideally combined shades. It's like a meditation process. "
The opening of the exhibition will take place on March 11 at 18.00. The guests of the event will receive small presents from Alexandra. Also during the opening, the artist will demonstrate the process of creating a painting, which will then be presented to someone present.
Beginning of work: March 12. The exhibition will run until April 11.
Registration of visitors for the opening of the exhibition will take place in advance by phone (viber): +375 (33) 633-72-97 or by appointment via Instagram account @sasha_galenko. All other days the exhibition will be open to visitors.